Our Story
Pollock & Company's Winnipeg lawyers have proudly established and maintained a reputation of excellence and respect throughout Manitoba for over 50 years. Pollock & Company was founded in 1960 by Harvey I. Pollock, Q.C.
Martin J. Pollock, Harvey's son, joined the firm in 1985, and Harvey's grandson Noah M. Globerman, joined the law firm in 2014, followed by his grandson Ethan J. Pollock in 2017.
The lawyers and staff adhere to Harvey's professional and personal philosophy of providing exceptional legal services, incorporating dependability, efficiency, and effectiveness, covering areas of the law, with a particular focus on medical malpractice, personal injury, criminal law, and civil litigation as well as providing notary services.
Our Values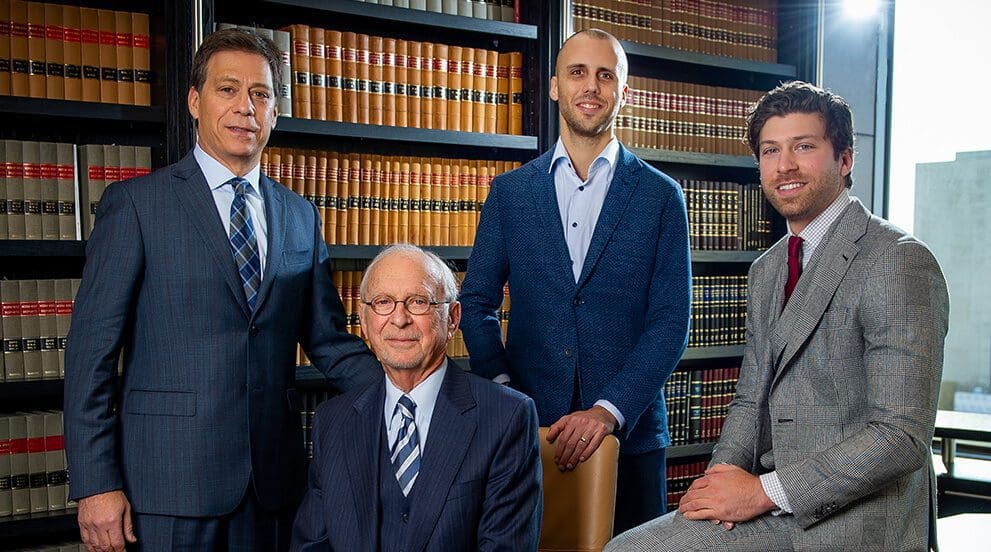 We follow a family tradition
Genuine care and concern for you, our client, and your welfare are guiding principles at Pollock and Company. You matter to us not merely as a client but as a person and we work diligently, individually and as a team, to ensure you benefit from our experience in a wide range of legal disciplines. Our lawyers in Winnipeg will work with you and guide you in obtaining the answers you seek when the need arises, regardless of your geographic location.
We can assist you
Sometimes life takes an unexpected turn where you require legal advice. These are the times when you need representation that you can count on. Our advocacy skills and knowledge are our strengths. Pollock & Company Lawyers stand ready and willing to help you deal with these concerns in a no-nonsense, straightforward approach with a focus on a positive outcome.