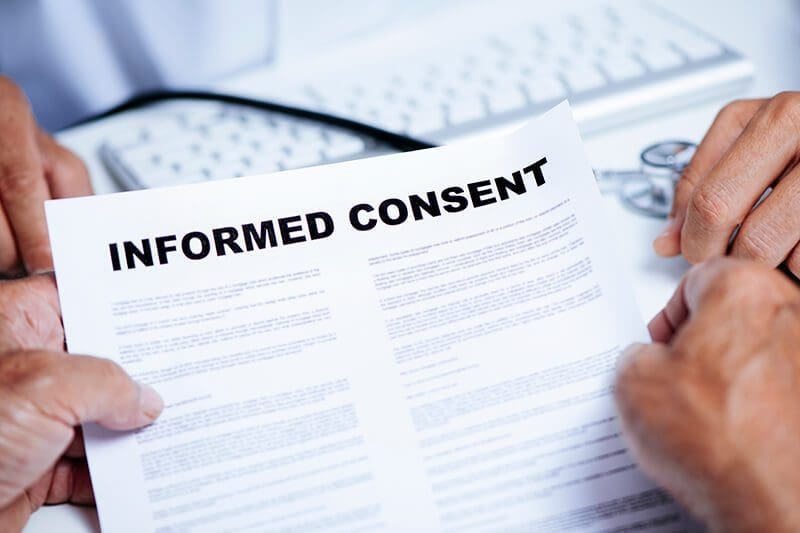 Informed consent involves a discussion between the patient and physician about a proposed medical procedure. The physician must advise the patient of the nature, risks, and benefits of the procedure, as well as provide information that a "reasonable person" would want to know before proceeding with the medical procedure. A consent form is typically given to the patient for his or her signature.
Your informed consent claim
It is important to note that each medical procedure carries with it certain risks and not every bad outcome will result in a claim. To be successful in a medical malpractice lawsuit involving informed consent, the patient must prove that had a reasonable person been properly informed of the material risks and information that he or she would not have agreed to the procedure. If the procedure was necessary, the patient must also prove that he or she would have undergone an alternative treatment and that the injury would have been avoided had he or she undergone the alternative treatment.
For more information, see our post "Inform Yourself About Informed Consent".
Informed consent in Manitoba
Manitoba has certain time limits in which people may file a medical malpractice lawsuit. If you are unsure about whether you may have a surgical malpractice or informed consent claim, contact a Winnipeg lawyer at Pollock & Company to discuss your circumstances.