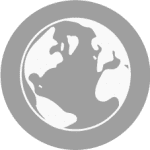 Immigration law focuses on helping people achieve their immigration-specific needs such as applications for permanent residence, temporary residence with work permits or visitors visas, citizenship applications, and humanitarian cases, including refugee claims.
According to Statistics Canada, In 2021, more than 8.3 million people, or almost one-quarter (23.0%) of the population, were or had ever been, a landed immigrant or permanent resident in Canada.
Immigration Case Types
Temporary Resident Visas
Work and study permits
Permanent Resident applications
Family-based immigration
Immigration litigation, including appeals
Pollock & Company Lawyers understand that every situation is unique. Our lawyers will assist with navigating the complex immigration process and guide individuals to the best solution for their needs.
We are pleased to offer services in English and Punjabi.