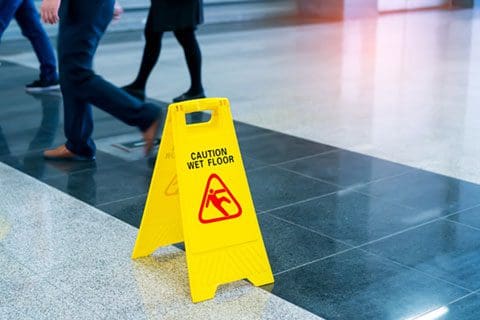 Slip and fall accidents can be traumatic, both physically and emotionally. After the initial shock of the fall goes away, it's important to take the proper actions. These actions are important should there be legal proceedings.
To begin, you want to review the area. Determine if factors involved in the slip and fall accident were no fault of your own. See if you can determine the cause. Loose flooring, a spill, uneven concrete or other environmental factors may be at play that resulted in your fall.
Slip and Fall Accidents – write down the details
Write down all the information you can recall as quickly after the incident as possible. No amount of information is too much, as our legal team is proficient at reviewing and analyzing information to determine what is relevant from a legal perspective.
Slip and Fall Accidents – witnesses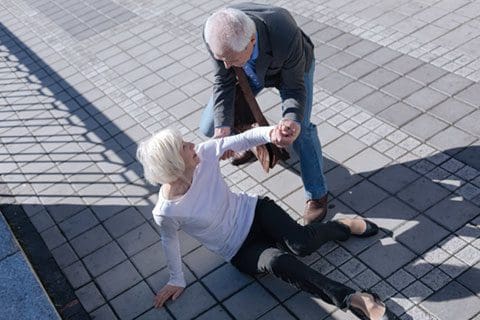 If there were people on the scene at the time of the accident, speak to them and write down their contact information. At a minimum, you need their name and telephone number. Even if the fall was not seen, those who came upon your accident shortly after it occurred can be of assistance. They will help shed light on what the area looked like after the fall, such as the lighting of the space or condition of the floor.
Slip and Fall Accidents – take photographs
Use your mobile phone or camera to capture the scene of the accident through photos. Similar to recording the details, take as many photographs you feel are necessary to inform of the conditions that caused your fall and the surrounding area. Photographing the scene is also a time-sensitive task – when the area is cleaned up, the hazard that caused the accident will most likely be removed.
Slip and Fall Accidents – incident report
If you fell in a business, the manager or person in authority will need to be notified. The store needs to be aware of the accident and that you are injured due to the fall. Ask for a copy of any report and contact information of anyone who works at the store that assisted you.
Slip and Fall Accidents – medical attention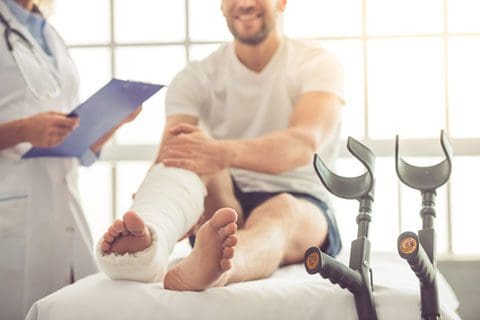 Seek medical attention as soon as possible. Many injuries or symptoms of injury may not be immediately noticeable. An objective diagnosis from a medical professional, including medical record documentation, helps to support an injury claim.

If you have been injured in a slip and fall, contact Pollock & Company for legal advice. Our team of lawyers can give you a free phone consultation and direct you with the necessary next steps to help you through your experience – call 204.956.0450 or email mail@pollockandcompany.com!

Tags: injury, personal injury, slip and fall accidents