Recent News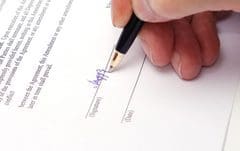 Do You Really Need a Will?
If you would like to be able to direct as to what will happen to your property when you pass away, then contact Pollock & Company to instruct us to draft your Will. A will outlines who is responsible for looking after your estate after you pass away. It specifies which person(s) are to receive…
Read More
Which area of law do you need help with?