You may encounter documents or application instructions that require you to attend before a Commissioner for Oaths or Notary Public in Manitoba. It is important that you ensure you make an appointment with the right individual before submitting your documents.
Commissioner for Oaths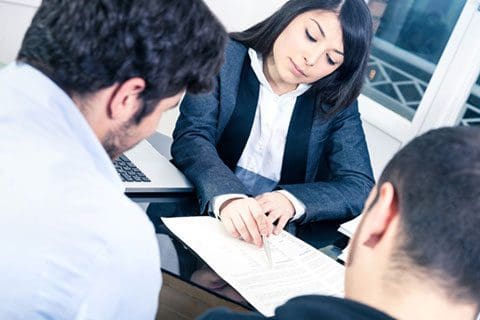 In Manitoba, a Commissioner for Oaths is certified to witness signatures on declarations, affidavits, and affirmations. It is important to note that a Commissioner for Oaths may only witness signatures on documents that are staying in Manitoba.
This type of appointment must be renewed every two years.  Due to this, a Commissioner for Oaths must include their expiry date underneath their signatures on the document.
Examples of individuals who may hold this title include lawyers, judges, political representatives, banking employees, and police officers. A Commissioner for Oaths cannot verify a true copy of a document.
Notary Public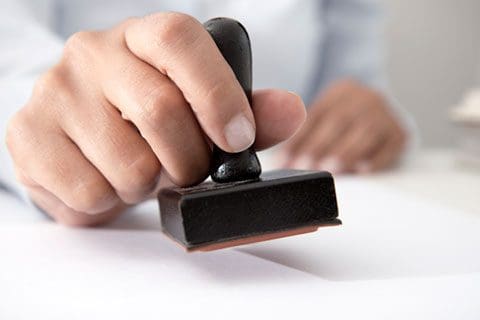 Like a Commissioner for Oaths, a  Notary Public can witness signatures on and take affirmations, affidavits or declarations. A Notary Public may witness documents that are being sent worldwide.
In addition to witnessing signatures, a Notary Public can certify a true copy of an original document.
A Notary Public will have a stamp with a seal when they sign documentation. A Notarial appointment does not expire. Most lawyers are also Notaries and typically charge a small fee for the service.
The difference between a Commissioner for Oaths and a Notary Public
A Notary Public nor a Commissioner for Oaths appointment does not allow the individual to provide independent legal advice. While a lawyer may hold a Notary Public appointment, they are only authorized to provide legal advice in their capacity as a lawyer which carries with it a different level of service and fee.

To set an appointment with one of our Notaries, contact Pollock & Company at 204-956-0450 or mail@pollockandcompany.com.

Tags: law, lawyer, Winnipeg